Ellis & Badenhausen Orthopaedics has opened a new location at 3605 Northgate Court, Suite 214, in New Albany, Indiana.
The company cut the ribbon on the new facility earlier this month. Founded by Dr. Rudy Ellis and Dr. Walter Badenhausen, Ellis & Badenhausen Orthopaedics aims to provide its community with the highest quality of orthopaedic service, according to a news release.
It is a privately-owned orthopedic group, with 11 board-certified orthopaedic surgeons. Services include physical therapy, arthroscopic surgery, total joint replacement, regenerative medicine, bracing/durable medical equipment and sports medicine.
The new office is nearly 3,000 square feet and construction was handled by Contracting Solutions/Julie Lesnak in Louisville, according to a company spokesperson. The investment in the project was not disclosed. The New Albany office will employ a staff of 10.
The new clinic brings the company's total number of locations to four physician offices and five physical therapy clinics. Led by Executive Director Brent Norton, the company employs about 220 people, according to the spokesperson.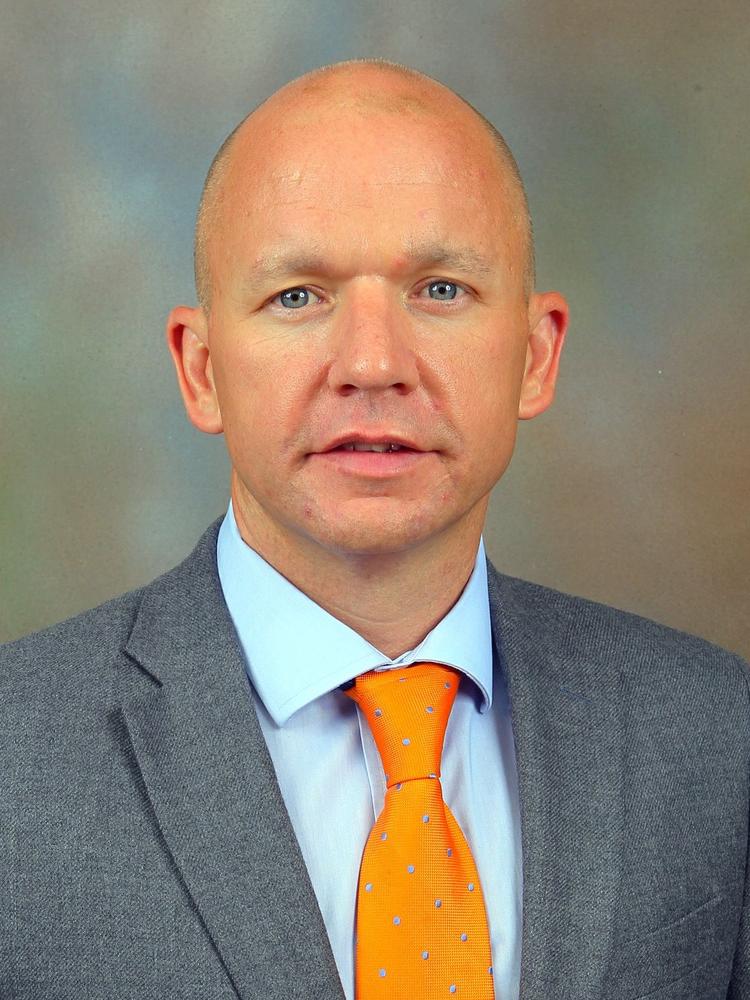 Hours of operation in New Albany are: Medical office 8 a.m. to 5 p.m. Tuesday and Thursday; and Southern Indiana PT, 8 a.m. to 5 p.m., Monday through Friday.
In late 2021, we reported on the firm's new St. Matthews location. At that time, Norton said physical therapy recipients sometimes go to appointments multiple times a week, so many don't want to travel more than a few miles from their home.
"Having a physical therapy clinic in closer proximity to their home works better for a lot of clients," he said.