The walls are going up on a new office building in a growing East End corridor.
Hillman-Pauly, a real estate investment and development firm with operations in Louisville and Texas, is bringing The West at Old Henry to a site off Old Henry Road. We previously reported when the project was proposed in 2019, indicating it would be located on 3195 Terra Crossing Blvd.
The three-story Class A office building will total about 73,000 square feet. The complex will be near a number of other commercial developments, including the Mercedes-Benz dealership, ARGI Financial Group headquarters and Kevin Cogan's luxury apartment complex, The Ivy.
WorK Architecture + Design provided the architectural work on The West. Mitchell Kersting, partner and architect at WorK, said the project will total about $12 million. It's expected to be completed by January 2023.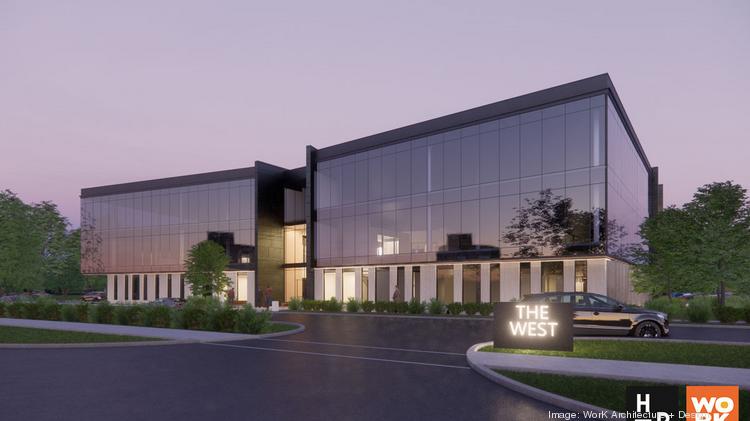 A tenant has yet to be identified for the building, but it was designed for a flexibility of tenants. Kersting said the design has changed significantly since it was first proposed in 2019 because the team was able to reevaluate how office spaces are being utilized post-pandemic.
"For us, it was like, 'let's really see how we need to re-sculpt this building and what considerations we need to put emphasis on,'" Kersting said.
Part of that reconsideration included the "healthy workplace" design model. A flyer from WorK and Hillman-Pauly shows the healthy workplace model allows for adaptability in the office space during future possible economic, climate or health disruptions. Some of the ways it accomplishes this is by:
Utilizing private entrances for tenants to limit cross-traffic;
Enhancing ventilation, sterilization and filtration;
Providing multiple semiprivate outdoor courtyards, as well as a shared courtyard;
Incorporating smart technology throughout to promote a hands-free workplace; and
Capturing natural daylight and 270-degree views with floor to ceiling glass.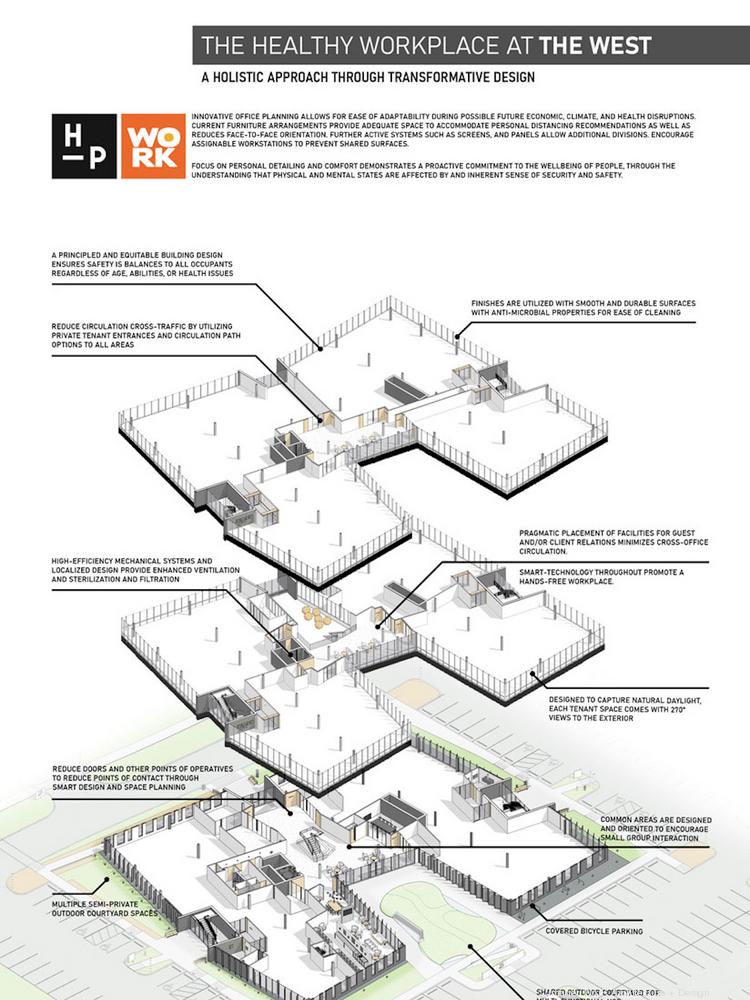 Louisville's TRIO Commercial Property Group is handling the leasing. Schaefer Construction is the general contractor on the project.
Jonathan Pauly, managing member of Hillman-Pauly, told Louisville Business First previously most of the company's Class A office work has been in Texas, but Hillman-Pauly has done some work in the Louisville market.
The company's portfolio also includes mixed-use commercial and residential space at 931 E. Main St. and 935 Franklin St., according to its website.